ZOTAC StarCraft II EU Cup #97
Livestreams
Millenium TV
(0 Viewers)
NaVi-gaming.com
Prize: 100,- €

Cup-Start: 11.03.2012, 14:00 CET
Check-in: 60 minutes before start
368 of 512 possible players take part
Matches
Grid
Final Round 1 (Bo3)
Final Round 2 (Bo3)
Final Round 3 (Bo5)
16.11.2014
It's time for this month's ZOTAC StarCraft II Season 3 Final, but not just the best player will win something! Place your bets on the groupstage as well as the Season Final winner and you could become the happy new owner of a brand new ZOTAC GeForce GTX 980 AMP! Edition.
Read...
12.11.2014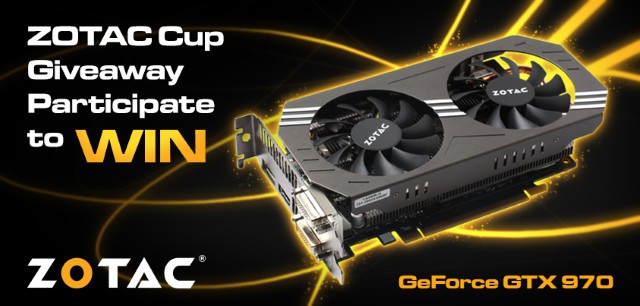 Have you ever wanted to win a brand new ZOTAC GeForce graphics card? Now is your chance!
Play in any of the ZOTAC Cups to take part in the giveaway.
Read...