ZOTAC StarCraft II EU HotS Cup #235 starts in
30.11.2014, 14:00 CET - Sign-up is running.
Livestreams
No streams yet.

Prize: 100 EUR

Cup-Start: 30.11.2014, 14:00 CET
Check-in: 60 minutes before start

21 of 2048 possible players signed-up
16.11.2014
The winner has been drawn!
Read...
12.11.2014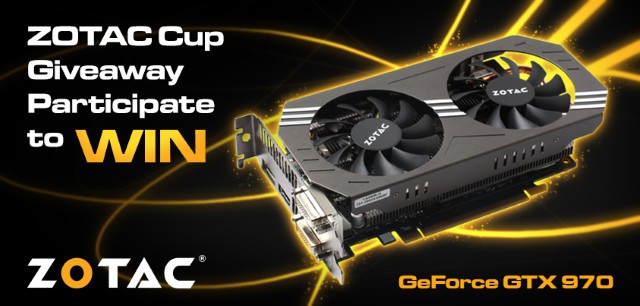 Have you ever wanted to win a brand new ZOTAC GeForce graphics card? Now is your chance!
Play in any of the ZOTAC Cups to take part in the giveaway.
Read...