ZOTAC StarCraft II EU Cup #102
Livestreams
Millenium TV
(0 Viewers)
NaVi-gaming.com
Preis: 100 Euro

Cup-Start: 15.04.2012, 14:00 CEST
Check-in: 60 Minuten vor Beginn
Es nehmen 310 von 512 möglichen Spielern teil.
Matches
Grid
Final Round 1 (Bo3)
Final Round 2 (Bo3)
Final Round 3 (Bo5)
16.11.2014
The winner has been drawn!
Read...
12.11.2014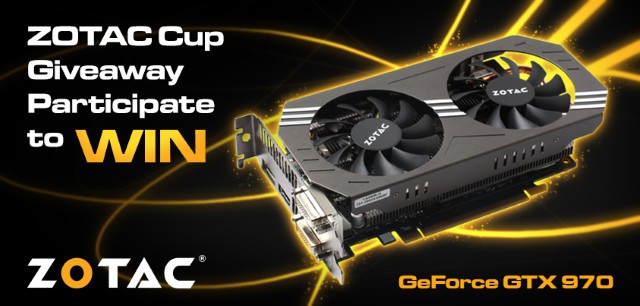 Have you ever wanted to win a brand new ZOTAC GeForce graphics card? Now is your chance!
Play in any of the ZOTAC Cups to take part in the giveaway.
Read...